How to register for a program
Registration is open to patrons who have a current Orland Park Public Library Card. If you don't have an OPPL Card, please call 708-428-5127.
Step 1
From the OPPL website, click on "Events" located in the top menu.
Step 2
Locate the event on the calendar that you wish to attend; look for the first day of the program rather than the day of registration. When you hover the cursor over the name of the event, a window will pop-up with more information. Click on the name, not the pop-up window.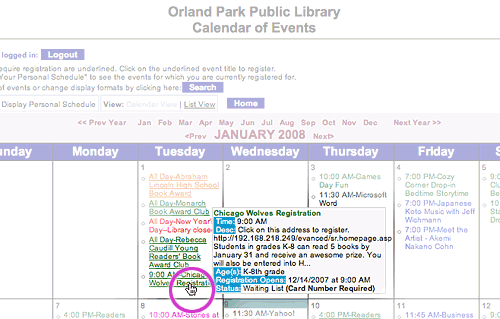 Step 3
You will go to a page that gives you further details about the event. If registration is required, there will be a field where you have to enter your current Orland Park Public Library Card number. Type it in and then click on the "Login" button.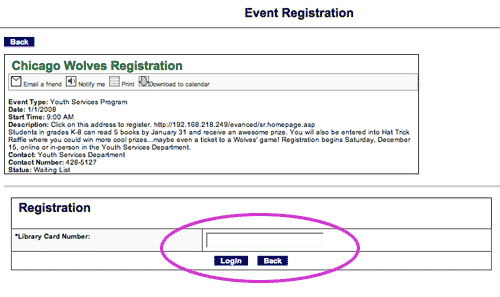 Step 4
That will bring you to a page that shows your information. Check to make sure it is correct. Don't forget to use the pull-down menu to tell us how you found out about the program! Click on the "Complete Registration" button to submit your registration.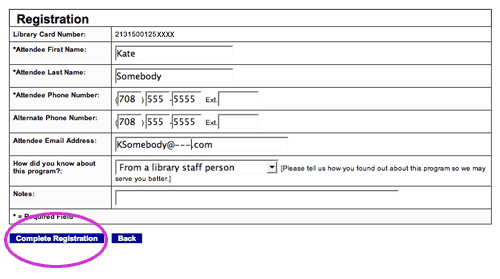 Step 5
If your registration was successful, you will go to a completion page with a confirmation number.